So in Seoul, Korea starting on early April where people flock over to see the cherry blossom.
So where can you look for them when you're in Seoul?
Here's a few places that you may want to consider where it's not crowded.

1. Children Grand Park
This park is full of secrets. It's normal from the outside but when you walk in to it..
Every steps would slowly take your breathe away..


How to get there:
Take subway station to Children Grand Park.
Look out for Sejong University and it's located right opposite of it!


2. Lotte World, Jamsil
Lotte Park is the outside of the theme park and it's surrounded by cherry blossom tree everywhere.
Plus PDA korean couples everywhere. You would never miss a sight of the cherry blossom.
Try to come here on weekdays when it would be less crowded.




3. Hangang River
Han river, everyone favorite spot for picnic and chill at the side of the river.
But i find it a bit aggressive for those flyers Aunties.
You would understand me if you have ever been here :D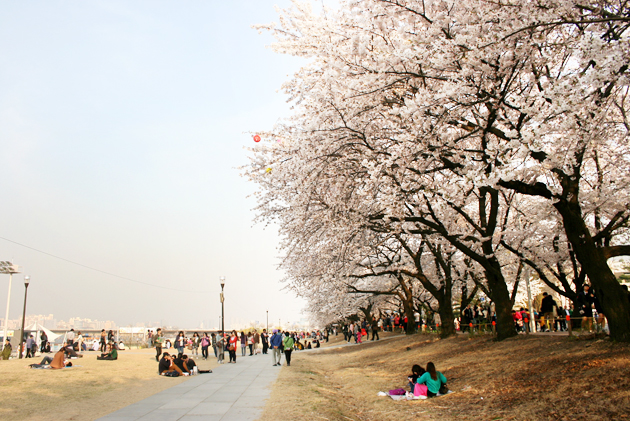 That's it for now.
Stay tune for more Seoul updates.