Recently i'm picking myself up after a period of breakdown and disappointment.
I realize how much i have neglect and un-love myself.
Therefore, I've been doing this self love and self care routine to get myself back on track.
I've learn that to be happy is to love yourself more.
I'm still learning about that every single day.
These days I've been doing a good routine of getting my skin back to that flawless youth days.
Like how??? I'm still venturing the way to get back there. I wish i was 22 again.
To be honest i have so much shitty bumps on my forehead right now.
Must be my poor diet. Now I've been giving my face such good cleansing,
mask every two days, change to Kiehl's new formulated moisturizer.
I'm a fan here okay? *raise hands if you are too*
I've been a loyal user for 3 years now hehe.
I've been influencing my friends to change to Kiehl's cleanser cuz it's so good.
Even my aunt became a Kiehl's user now. loll.
So what else, i went for dental check, polished my teeth and stuff.
Feels so good, somehow like a kid again to learn the correct ways to clean
my inner tooth :X such a kid.
Well ohhhh I'm recently hooked on cycling class.
Been a regular at Flyproject for Flycycle class.
Thanks to my friend Marcus who was actually in the same high school as me and
we never met and now became my friend who got me in to join classes these few weeks.
IG friends rock!
I actually feel so much happier and lighter after picking a new hobby and a
new kind of exercise routine. Even the Bff said that i'm glowing with smiles on my face.
I'm truly blessed and happy for now.
I'm learning to love myself and to learn how far I could go.
Recording my daily improvement and go even harder!
Beside that I also have been reading this super interesting book call as:
Love for Imperfect Things:
How to Accept Yourself in a World Striving for Perfection
By Haemin Sunim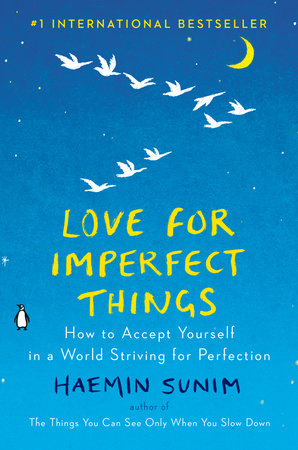 Really interesting book that got me into zen mode and thinking
about things or one behavior reacting to daily life. I totally recommend
this book to all! I'm 20% left to finish this book and it's the best thing
i have ever bought this month!
During these past two months, I've learn the hard way to realise
the person who care and stays around me are the one who stick to me
no matter whatever happened in my life and still supports me,
love me regarding who I am today. Love you guys.
So i'm spreading good vibes over here and I wish whoever that is reading this
post right now is happy and find what you want in your life soon!